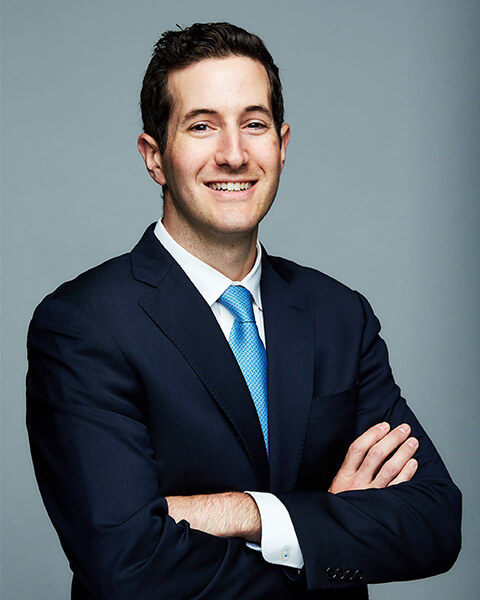 ---
---
Dr. Forman received his Doctor of Dental Medicine (D.M.D.) from Harvard University, where he graduated Cum Laude with Honors in Research. In his final year he was inducted into the prestigious Omicron Kappa Upsilon (OKU) honor society, which represented the top five students of his graduating class.
During his time at Harvard, he was an active researcher, receiving multiple research grants to support his clinical and scientific investigations. These grants resulted in numerous peer-reviewed publications and presentations at both national and international conferences. For his efforts and dedication, he was awarded the Preventive Dentistry Scholarship by the American Dental Education Association. He also received the AAOMS Implant Award; Dr. Paul Boyle Award for excellence in the field of Oral Pathology; Harvard Odontological Society Award for excellence in research; and the Dr. Norman B. Nesbett Award given to one graduating student each year for overall excellence in clinical dentistry.
After dental school, Dr. Forman returned back home to the tri-state area to complete his specialty training—a rigorous six-year Oral and Maxillofacial Surgery residency program at Columbia University Medical Center-New York Presbyterian Hospital.
---
During that time, he continued his education and received his Medical Degree (M.D.) from Columbia University, College of Physicians and Surgeons and also completed a full year of general surgery training. Additionally, he arranged for two months of outside rotations at some of the country's busiest trauma centers: San Francisco General Hospital (San Francisco, CA) and Charleston Area Medical Center (Charleston, WV) to broaden his training. He also arranged to spend time in Charlotte, North Carolina with one of the field's pre-eminent orthognathic surgeons. In his final year of residency he served as Chief Resident of the Department of Oral and Maxillofacial Surgery. It was during this year, he was the recipient of the Osteoscience Foundation Observership award, which granted him individual training at one of world's leading implant and bone regeneration practices.
Dr. Forman enjoys all aspects of Oral and Maxillofacial Surgery, which includes a strong passion for dental implant surgery, wisdom tooth removal, dentoalveolar surgery, orthognathic surgery (corrective jaw surgery), guided bone regeneration, maxillofacial reconstruction, maxillofacial trauma, pathology, management of TMJ dysfunction, full mouth rehabilitation, sleep apnea, and facial BotoxTM. He has a personal interest for using cutting edge technology to deliver precise care, utilizing 3D printing, guided surgery and virtual surgical planning for implant planning, bone grafting and reconstructive jaw surgery.
He has over 20 peer-reviewed publications and textbook chapters in the field of Oral and Maxillofacial Surgery and has lectured both locally and nationally on many topics.
He became a doctor for one simple reason—to follow his passion to help others. He strives to deliver patient-centered, evidence-based treatment to provide his patients with exceptional care and an unparalleled experience. He understands that each patient is unique, and there is no "one size fits all" to dentistry, medicine, or surgery.
Outside of work, Dr. Forman enjoys being a part of the community, golfing, and spending time with his wife, Rebecca, and young daughter, Molly.
Training
Oral & Maxillofacial Surgery, Columbia University Medical Center-New York Presbyterian Hospital, New York
General Surgery Internship, Columbia University Medical Center-New York Presbyterian Hospital, New York
Education
Doctor of Dental Medicine (DMD), Cum Laude, Honors in Research, Harvard University, School of Dental Medicine
Doctor of Medicine (MD), Columbia University College of Physicians and Surgeons, New York
Bachelor of Science, Summa Cum Laude, The George Washington University
Hospital Affiliations
Greenwich Hospital, Yale New Haven Health System
New York Presbyterian Hospital, Columbia University Irving Medical Center
If interested in a complete CV, please request a copy from the office.
---