Safety Protocols and What to Expect at Your Next Visit
---
To Our Valued Patients:
Our community has been through a great deal over the past few months and we're all looking forward to returning to a more "normal" way of life.  As some of you are aware, our offices have remained open throughout this ordeal to treat emergencies and help relieve the stress on our overloaded emergency rooms.  We thank you for your confidence in us to keep you safe during this pandemic.
A primary goal of the COVID-19 restrictions placed on dental offices was to minimize exposure of the virus to doctors, patients, and staff by eliminating elective procedures and to preserve precious personal protective equipment (PPE) for those on the front lines of this epidemic.  Now that we have been able to procure a sufficient supply of PPE and have had adequate time to implement safety protocols that exceed the state requirements, we are pleased to announce that we will slowly begin to increase our operations to handle cases we have currently delayed. 
Infection control and patient safety has always been and will continue to be an utmost priority at our offices.  For your health and safety, additional infection control procedures (both required by law and elected by us) have been implemented in our offices based on the recommendations by the American Dental Association (ADA), the U.S. Centers for Disease Control and Prevention (CDC) and the Occupational Safety and Health Administration (OSHA). 
Here are some of the additional changes you will experience:
---
Adjusted patient schedules to enforce social distancing

Minimal time in the reception area, with the goal to immediately bring patients to a sanitized procedure room

Temperature screenings for patients will be performed upon arrival

Required mask or face covering for Patients in the office

Escorts for sedation patients will be asked to wait outside of the office (i.e. from your car) until it is time for the patient to be discharged

Limit of one escort in the office with pediatric patients

Required use of hand sanitizer when patients enter the office

Toys and magazines have been removed from waiting rooms as these items will be difficult to disinfect in a timely fashion 

Increased time between patients to reduce waiting times for you, and to reduce the number of patients in the office at any one time 

Implementation of sterile air systems: You may notice UVAIRx Air Purifiers which utilize Photocatalytic Oxidation Technology (PCO). An ultraviolet (UV) light is targeted onto a metallic target which generates a superoxide ionized plasma. This will help keep the air as sterile as possible.
---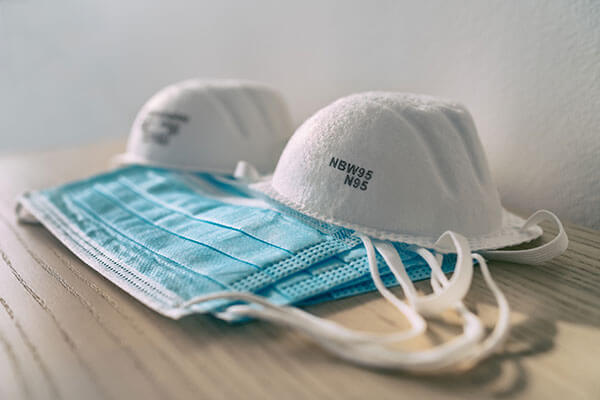 ---
We look forward to seeing you and are always here to answer any questions you may have. 
Thank you for your understanding during this time and your willingness to help us implement these policies so we can collectively do our part to keep everyone as safe as possible. 
Sincerely,
The Entire Greenwich and Darien Oral and Maxillofacial Surgery Team
---